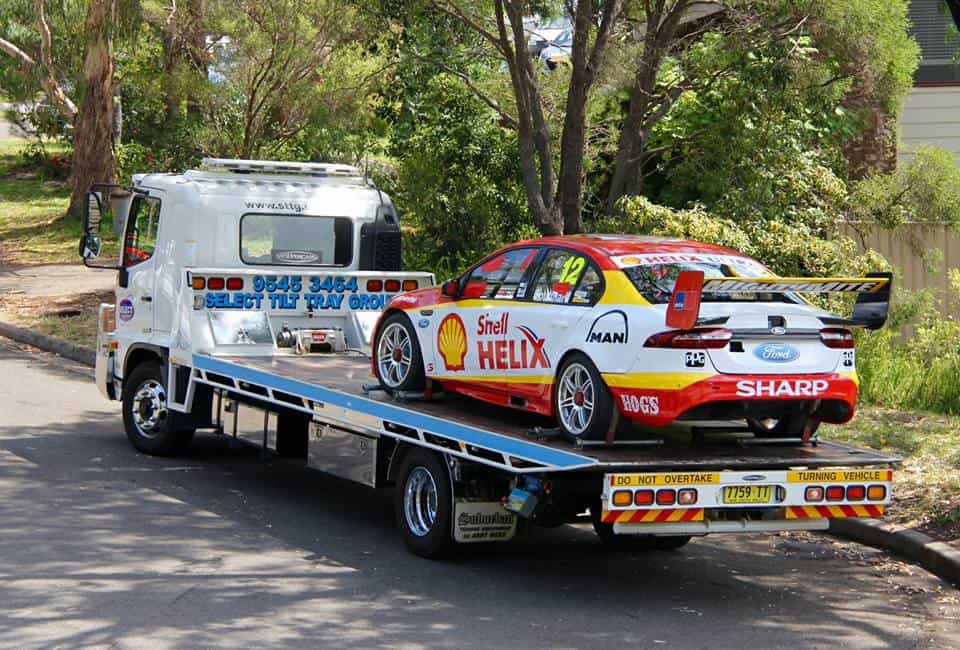 If you are fortunate enough to drive a race car or high-performance vehicle, you wouldn't want to settle for anything other than the best tilt tray hire service when it comes to transporting your pride and joy.
Your race car deserves the best towing service. And if you want the best, contact Select Tilt Tray Group. We have been providing complete towing services, both locally and interstate, over the last two decades.
Special cars demand special attention, and at Select Tilt Tray Group we promise that your race car will be given the VIP treatment from start to finish. Our experienced crew are renowned for their reliability and attention to detail and will take good care of your vehicle from pick up to drop off.
How do you protect race cars from getting damaged?
The tilt trays available for hire within our fleet allow us to transport your race car without causing any damage to your vehicle. We have a covered tilt tray transporter which enables us to safely transport show cars, unique vehicles, hot rods and race cars without risk of damage, stone chips or weather-related issues.
Race cars often have spoilers with very low clearance and we use special loading ramps if they are too low.