The crew at Select Tilt Tray Group are renowned as being industry experts when it comes to complete truck towing services. We offer backloading when available, as well as interstate transport for your vehicle or machinery.
Our drivers are quick and reliable and can be called upon for car, caravan, forklift and truck towing across NSW and interstate.

CARS

CARAVANS

FORKLIFTS

HEAVY MACHINERY
At Select Tilt Tray Group, we will always place our customer's needs first and will go that extra mile to spare you any unnecessary costs when it comes to your towing needs. That is why we offer the option of backloading as part of our truck towing service, including for interstate transport.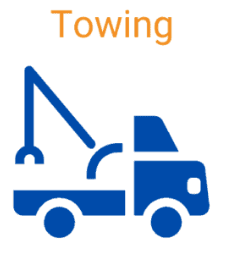 Traditional towing:
Specifically booking our trucks to move things from one location to the other.
Backloading:
Our trucks are returning empty from other bookings and are therefore much cheaper as we are already en route.
We often have trucks travelling empty on their return trips from country and regional NSW areas, as well as interstate. We list these trucks on our website on the dates they are travelling, with a rough estimate time when they are scheduled to be returning.
Whether it's country, regional NSW or interstate transport, if there is a truck heading on a route that will suit you, contact us quickly so that we can organise the load.
If the backload is directly on our return trip without us having to detour too far from our course – you could save up to 50% on normal prices for truck towing.
It's a win-win situation!
Our theory is that we can make a little more on a truck that is running empty on a trip we have to do anyway, and you can save a considerable amount off the normal price – it's a win-win situation! So why not take advantage of this service?
Excellent service & years of experience
Having been in operation for over 20 years, we are well versed in customer service. We know what pleases our customers and we always strive to deliver when it comes to customer satisfaction.
Fully insured
Our crew will go anywhere for our customers, and we take good care of your vehicle from pick up to drop off. Should anything go wrong – there is no need to worry.  We are fully insured for any vehicles we transport.
Duty of care
You can rest assured that at Select Tilt Tray Group we take our duty of care seriously, and will always strictly adhere to legal and safety regulations.
For more information on our backloading availability and interstate transport service, keep an eye on our website or call us on 02 9545 3464.
Request a quote with Sydney's most trusted car tow truck company