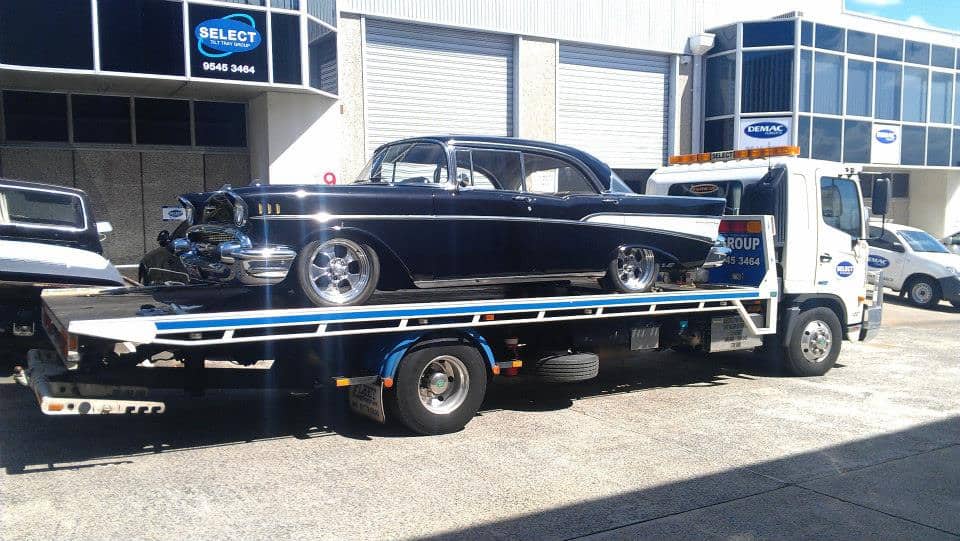 When you think of a towing company, you generally expect that it will offer accident and smash towing, abandoned vehicle towing and emergency breakdown towing.
At Select Tilt Tray Group, we offer all these services and more!
Our crew have over 20 years' experience in the industry, and we pride ourselves as being one of the most comprehensive "all-rounder" towing company services in Sydney.
While the primary focus of our service provision consists of towing cars and caravans, and transporting heavy machinery and industrial equipment, our service offering extends beyond towing and transport solutions.
We also offer a secure car and vehicle storage service in our Sydney-based warehouse and will happily transport your vehicle to our secure warehouse in Kirrawee upon your request.
Whether your car is written off, your boat is docked on your front lawn untouched over the winter months, or your caravan is sitting idle in your driveway waiting for your next family trip – our storage warehouse can offer a convenient solution to any of these problems.
We have room in our Kirrawee warehouse to accommodate:
Car storage
Van storage
Truck storage
Forklift storage
Boat storage
Prestige vehicle storage
Other vehicle storage (including scooters and jet skis)