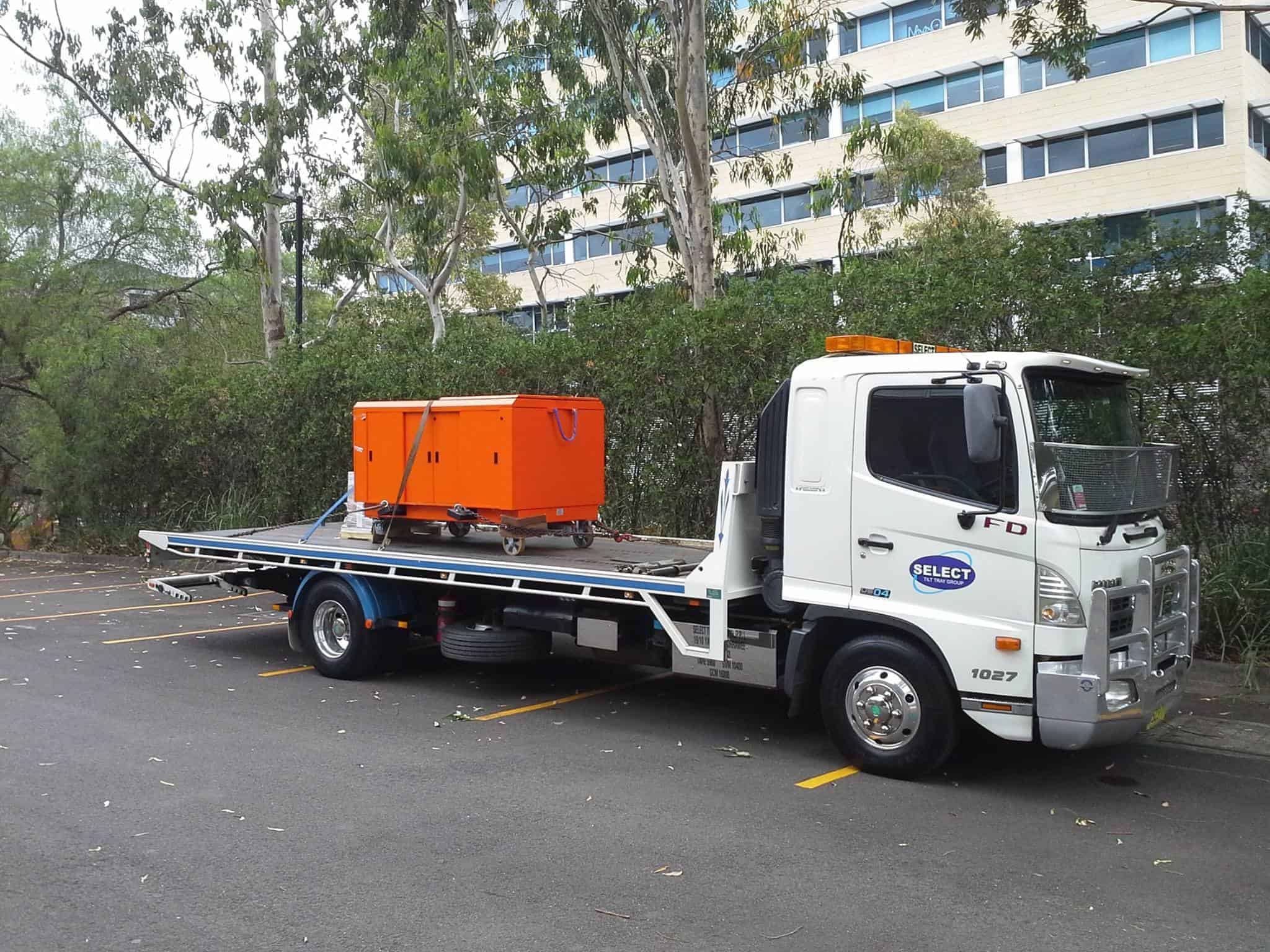 Oversized industrial machinery can be challenging to transport, unless it is carried out by seasoned professionals like the crew at Select Tilt Tray Group.
We have specialised in heavy vehicle and machinery transport across Sydney for over 20 years.
The team at Select Tilt Tray Group are readily available to use their muscle, and get your heavy machinery transported anywhere it needs to be in Sydney, hassle-free.
We provide short and long-distance heavy transport services (including interstate transport) and we are able to transport all kinds of industrial and commercial equipment and heavy machinery, including: