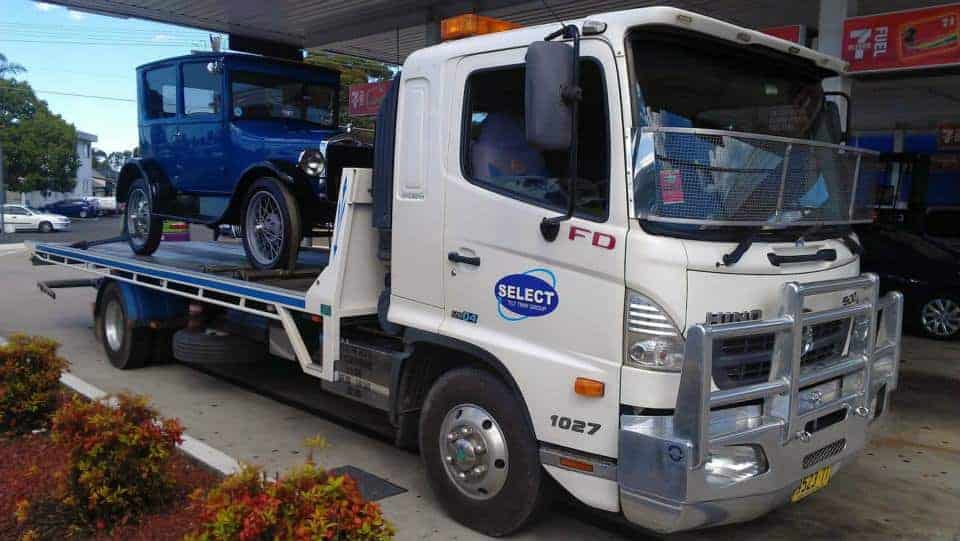 Nobody can deny that prestige and imported vehicles are special. They light up the road and attract the attention and interest of other motorists.
So when they break down, or just need transporting, you need a professional tilt tray hire service which ensures your prized possession is cared for without reservation.
It is important that you choose a Sydney tow truck company that is well established and fully insured to get the job done properly – which is why you should call no one other than Select Tilt Tray Group.
We have transported a large amount of prestige vehicles across Sydney over the last 20 years and our licensed team are renowned for providing a first class service at the most competitive rates.
We have a large fleet of tow trucks at our disposal. Our new covered tilt tray transporter allows us to safely transport show cars, unique vehicles, hot rods and race cars, without risk of damage, stone chips or weather-related issues.
You can rely on Select Tilt Tray Group when it comes to transporting your precious vehicle. Our tilt tray hire service is available 7 days a week, and we offer 24-hour emergency towing to a range of Sydney suburbs.
Although we are based in Sydney, we do also provide long-distance and interstate towing assistance.