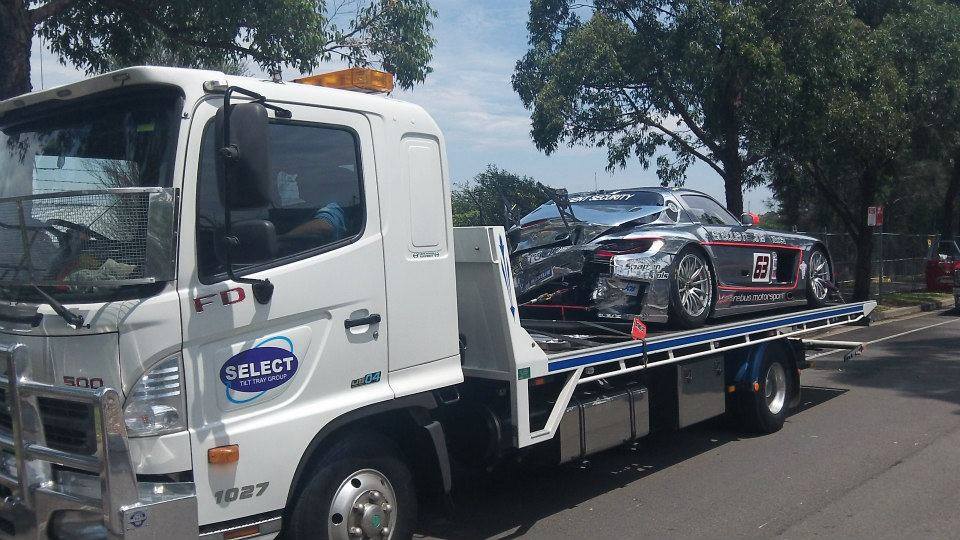 Accidents and breakdowns are beyond our control – they catch us by surprise and often have a chaotic effect on our day. But having a plan B for these unexpected incidents can place us back in the driver's seat in no time.
The most sensible choice when it comes to your back up plan is to put Select Tilt Tray Group's number in your phone, and hit the button if you ever find yourself in the unfortunate situation of needing urgent accident towing assistance.
We'll be there in no time with one of our tilt trays to help you quickly move your vehicle off the road to a safe location of your choice. Our crew will even clean the accident site!
Select Tilt Tray Group have over 20 years' experience in offering a complete accident tilt tray hire service throughout the Sydney region.
Our tilt tray drivers are fully trained to appropriately remove damaged vehicles off the road and safely prepare them for transport. In situations where your car may be too damaged to be driven, we will send a tilt tray truck to pick up your vehicle and take it where it needs to go (even of it's a 'write off').
We have an impressive range of new covered tilt tray vehicles within our fleet, which allow us to transport your car without causing any further damage to the vehicle.
At Select Tilt Tray Group, we know that breakdowns don't only happen on weekdays or during working hours. That is why our tilt tray hire service is available 7 days a week, and we offer 24 hour emergency accident towing to a range of Sydney suburbs, including; Parramatta, Newtown, Maroubra, Bondi, Brighton-Le-sands, Castle Hill, Sutherland, Ryde, Kings Cross and Homebush, to name just a few.