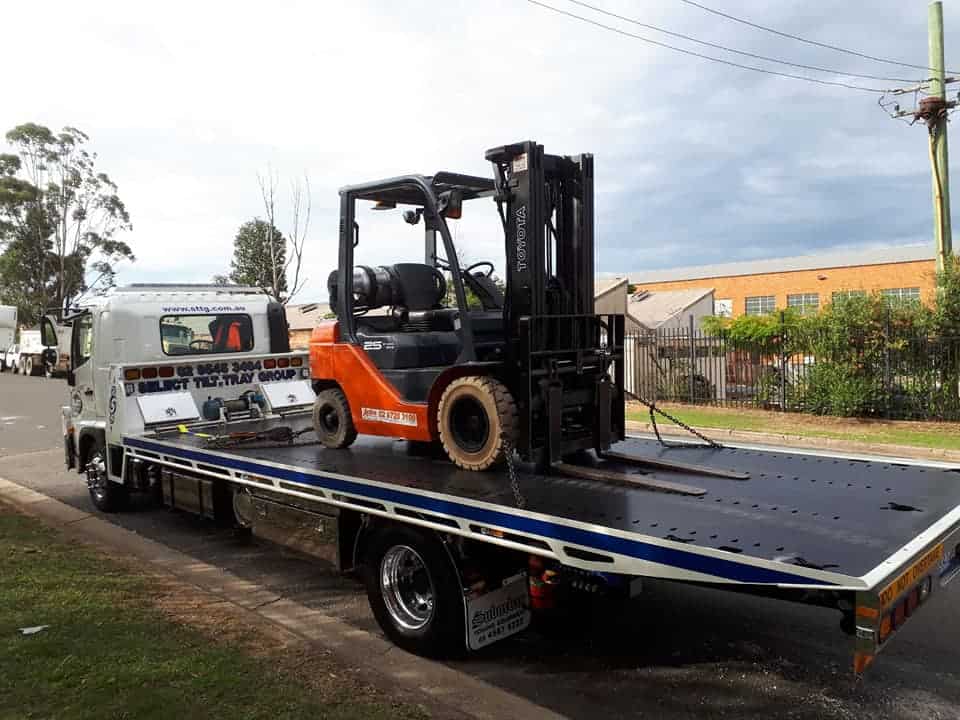 Select Tilt Tray Group have specialised in forklift transport around Sydney and interstate for the past 20 years. Our reliable crew of expert drivers are fully licenced to drive and operate forklift units of any size.
We have a fleet of tow trucks that have specially built low riders that are perfect for forklift transport or for moving extra high units. We also have heavier trailers available for moving oversized units.
Can any towing company transport forklifts?
Forklifts come in many different sizes and types – some are small and others are large, high and heavy. You need to have the correct truck for the job. Sometimes, if the forklift has a really high mast, we would use a low loader. And if the weight is too heavy for one truck, we may need to employ a heavier truck. At Select Tilt Tray Group, we have a fleet of trucks capable of transporting all shapes and sizes of forklift trucks.
Our Fleet of Tow Trucks includes: